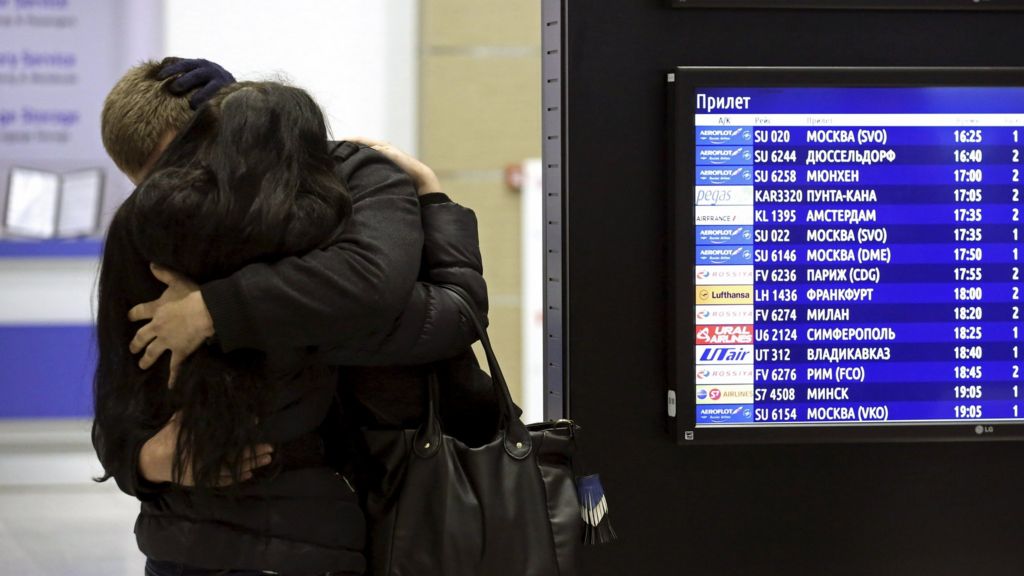 Wreckage was found in the Hasana area and bodies removed, along with the plane's "black box". An official described a "tragic scene" with bodies of victims still strapped to seats.
A Russian airliner has crashed in central Sinai killing all 224 people on board, Egyptian officials have said.
The Airbus A-321 had just left the Red Sea resort of Sharm el-Sheikh, bound for the Russian city of St Petersburg.
Russian President Vladimir Putin has announced Sunday a day of mourning.
He has ordered an official investigation into the crash, and for rescue teams to be sent to the crash site. Sinai plane crash: No survivors on Russian airliner KGL9268 – BBC News