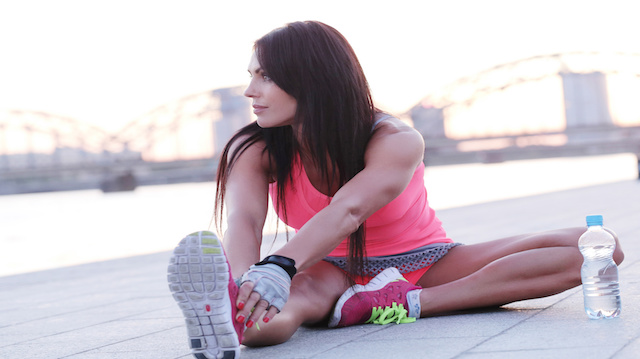 It goes without saying that physical activity is good for you. The American Heart Association recommends 150 minutes of moderate exercise per week to keep you fit and help prevent heart disease and stroke. However, a recent study notes that physical activity may also be a natural way to slow aging.
Presently, scientists loosely gauge a cell's biological age by measuring its telomeres. What exactly is a telomere, you may be asking? Well, telomeres are caps at the end of your DNA strands that protect the genetic data. As you, and your cells, age, the telomeres become shortened and frayed. Think of telomeres as shoelaces that break, shorten, and become frayed over time.
A recent study, published this month in Medicine and Science in Sports and Exercise, found that telomere damage can be slowed through physical activity. Researchers at the University of Mississippi and University of California, San Francisco compiled data from the National Health and Nutrition Examination Survey. They found qualifying data for 6,500 participants between the ages of 20 and 84.
Researchers looked at four physical activities that participants did during a month, including weight training, walking, running, and biking. A "yes" to one of these activities earned one point. The study found that one point equaled a 3 percent decrease in having shorter telomeres. However, four points equaled a 59 percent decrease in having shorter telomeres, which may have a significant impact on a person's aging process. Read more…