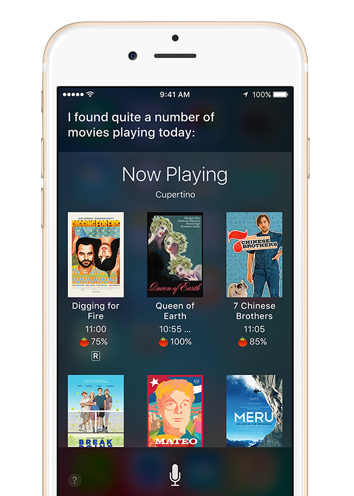 The purchase could give Apple the software it needs to take Siri, and potentially its automotive project, to the next level. In a blog post from the company, VocalIQ explains how the challenge of the Internet of Things is in combining human and artificial intelligence to create a continuous stream of new knowledge. It believes we need more than automated speech recognition (ASR) to improve the conversation between people and machines.
Modern navigation systems have the ability to display real-time traffic data inside the vehicle, VocalIQ explains, but drivers are restricted in navigating them. A vocal dialog system could help by enabling the driver to chat with a machine and receive directions while paying attention to the road.
VocalIQ recognizes the growing competition for the voice user experience (UX) among today's tech giants. Siri is already in direct competition with Microsoft's Cortana, Amazon's Alexa, and Google Now for the top virtual assistant.
Most modern digital assistants can better understand human vocabulary, the blog post continues, but have little understanding of the context of those words. Companies such as Apple and Google are stuck in a "medieval" approach to conversation because they continue to use "pre-programmed, flow-chart based response that don't learn." Read more…