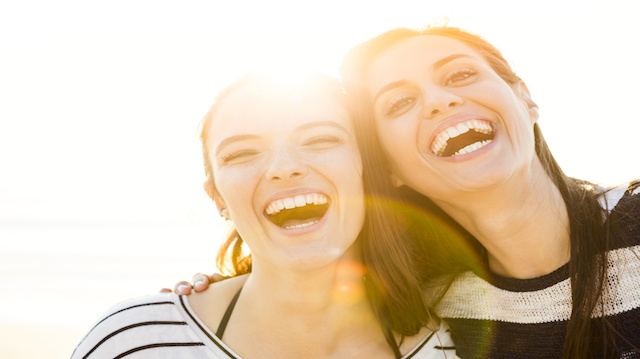 Luckily for all of us, modern-day stresses do not have to run our lives, and they most certainly do not need to make us feel blue. There are awesome, alternative ways to take your life to a fuller and happier place, and its actually a fun and exciting process. Put yourself on the road to a fuller, happier life today.
Getting in touch with your inner child, hiking, eating right, and busting out that yoga mat every now and again are just a few great ways to step away from adult stress and enjoy the world around you. Research has shown that even a short yoga session can decrease stress and depression. Put yourself on the road to a fuller, happier life today.
Invest more time in the people you care about. Spending time with those you hold dear is one way to increase your well-being. Research published in the Journal of Happiness Studies (2006) involved 500 students and uncovered a few notable trends in happiness. The study found that spending more time with loved ones will increase your overall happiness and lead to a more meaningful life. This sounds like an obvious tip, but how much time do you really spend with the ones you love?
Release your inner child. We often take life too seriously. We all need to pay bills and live up to our adult responsibilities, which is great. However, it is important to take some time out of your week and be a kid again. What were the activities you enjoyed growing up? Have a kid day — play putt-putt, drive go-carts, maybe even take a trip to Disneyland. Read more…